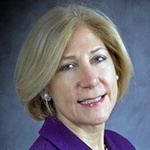 Helen McGrath
Partner, Tracker Group
Former Vice President of Market Insights AT&T
Helen McGrath joined the Tracker Group after retiring from a 30+ year career with AT&T. Most recently at AT&T she owned the Market Insights function within the AT&T Business Marketing organization for over ten years. While in this role, Helen championed the development and use of an industry leading Net Promoter system, market share analytics, industry forecasting, competitive market sensing, and AT&T's churn and big data analytic platforms. She also led the Industry Analyst function driving differentiated positioning for AT&T in key analyst reports and showcasing AT&T's strategy annually at the highly-rated AT&T Industry Analyst Summit.
Helen joined AT&T Consumer Long Distance from Ogilvy & Mather Advertising in 1984. Her AT&T career spanned Channel Marketing, Strategic Planning, Customer Service, Product Development and Product Management. Helen also served as the Chief of Staff for the Chairman and President of AT&T.
Helen is widely recognized for her dynamic presentations to customers, sales teams and partners on AT&T's strategy, the competitive landscape and technology trends.
Helen holds a M.S. and B.S. from the University of Illinois where she serves on numerous boards. She was the AT&T Client Executive supporting the University, as well as an Executive in Residence for the Chancellor. Helen also attended the Harvard Business School Program for Management Development.
---